Life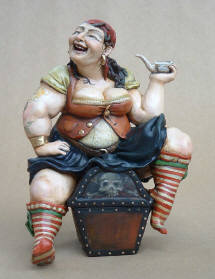 It's good
Book reviews
She's Come Undone

by Wally Lamb

"Dolores Price is the wry and overweight, sensitive and pained, cynical heroine of this novel. The story follows her from four to 40, from her shattered family life through the hellish circles of sexual and food abuse to her gradual recovery and her fight to love again. " Synopsis from Amazon.

It seems as if you either love or hate this book. I adore it and have read it at least three times over the years. It is not nearly as grim as the quote above makes it sound. Delores is absolutely unforgettable, and each time I've read it, I've hated for it to end. I feel a little disloyal to Delores when I move on to another book after finishing this one. Outstanding characters.

The Fat Girl's Guide to Life

by Wendy Shanker

If I were the kind of person who could throw books away, this one would have gone straight in the trash. As it is, I keep it in a seldom used bookcase, out of sight, and far away from my other fat books.

Wendy Shanker thinks it's okay to be fat....her way. Be young, be cutesy, be stylish, exercise until you pass out if need be, spend a small fortune on diet and fitness regimes and demean other fat people while you're at it. She calls herself a fat girl instead of a fat woman (I don't know how old she is, but she's clearly no "girl"), because it's kicky and makes feminism sound "fun", she states she'd still take Fen-phen again without hesitation, and she can't seem to absorb the fact that not everyone is as obsessed with being a thin woman who just happens to be fat as she is. She's condescending, holier-than-thou and irritating as hell.

Fat!So?

by Marilyn Wann

Without a doubt, the most fat positive book ever. It takes your emotions on a good bumpy ride, but mostly it is fun and uplifting. Marilyn Wann gives us a book that helps us feel better about ourselves, opens our eyes to what our lives could be like if we let ourselves enjoy life right now and not after we lose weight, and does it all with a great big heart.

Full Lives

by Lindsey Hall

I didn't finish this book. I kept trying to, and I actually made it three quarters of the way through before I tossed it. I simply couldn't read it because of the endless self promotion Lindsey Hall subjects us to in her lengthy introductions to each writer's story. It was like reading an infomercial. I know that all her "my book" and "my company" and "me, me, me" shouldn't have discouraged me from reading the real content of the book, but frankly, it was so irritating that it completely destroyed any interest I had. If she had just shut up I might have wanted to find out.

Venus of Chalk

by Susan Stinson

Susan Stinson is good.......real good. This is a beautiful and fearless book of a very familiar journey through the life of a fat woman. It is raw with feeling and enormously satisfying. There is no blunting of the careless, casual way that society demeans fat people. The section where she's afraid to take out the trash because she's afraid of being harassed is all too familiar. She writes of moments of joy found in solitary activities, something we fat people can understand all too well. For a lot of us, that's the only time we can be free to enjoy anything completely, away from the eyes of others. There's not an emotion this book doesn't draw out. Highly recommended.

Body Outlaws

by Ophira Edut

This book was originally published with the title "Adios, Barbie", but Mattel didn't much care for that, and the publishers didn't have the funds to fight them. The book consists of essays from young women of all sizes, races, and abilities. I hesitate to use the word "empower" much, because, really now, we're all a bit sick of it, but these essays that run from angsty to joyous are all about empowerment. Good for all ages, but especially young women.